What I love about Trader Joe's are the pantry and fridge staples you can find for incredibly affordable prices. In this blog, I'm sharing the 15 items I find myself buying most frequently from TJ's - I'd love to hear if yours are on this list!!
I can always find fresh organic produce for affordable prices at TJ's. While they don't have nearly as large a selection as Whole Foods or local grocers, I can always find so many of my staples - bell peppers, zucchini, bagged baby spinach, bagged shredded kale, lemons, limes, oranges, berries, apples, avocados, potatoes, and bananas. Another plus about their produce section are the pre-chopped veggies that make meal prep so much easier when you're short on time!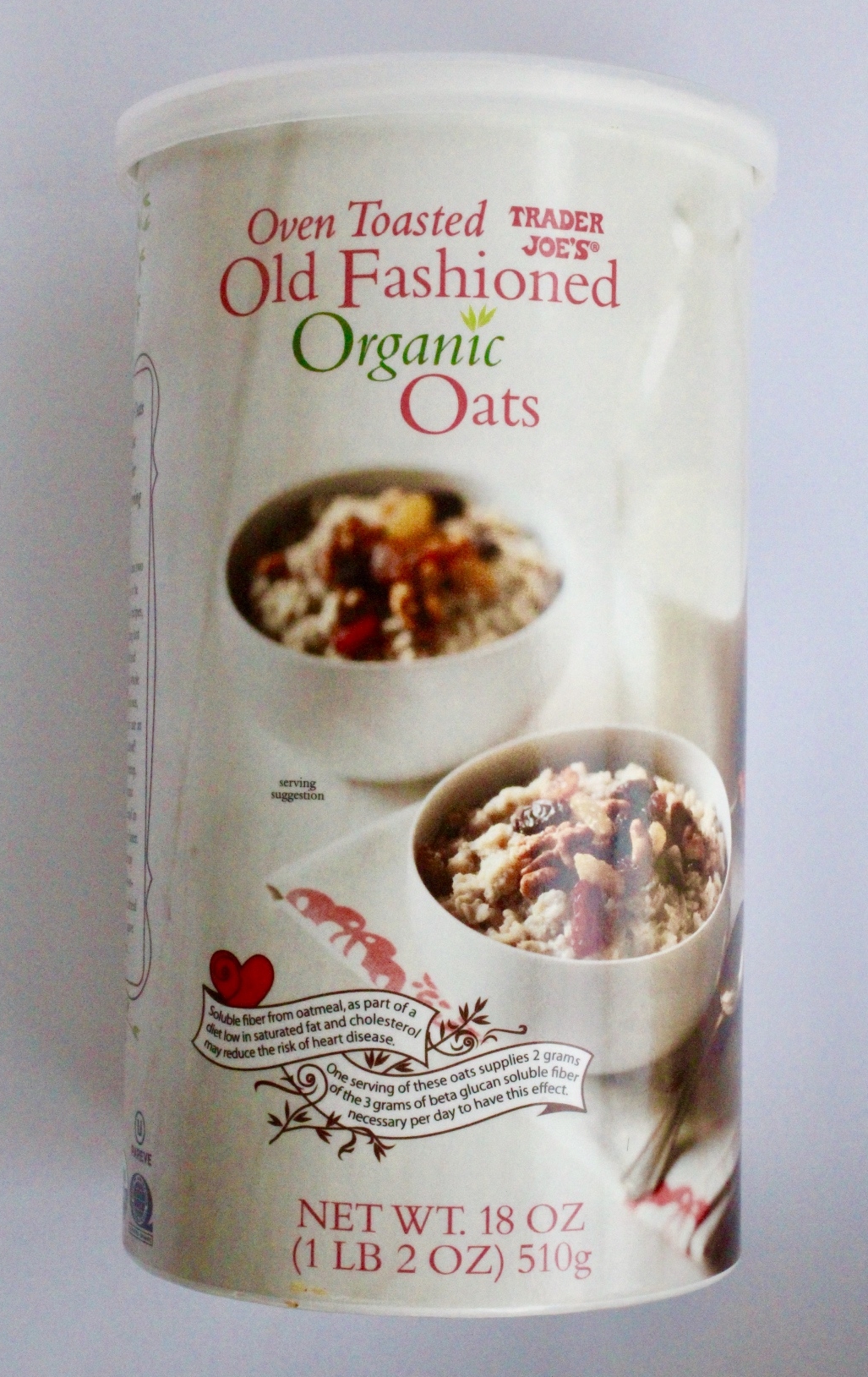 I have oatmeal almost every single morning for breakfast, and these are my go-to old fashioned oats! While I'm not gluten-free, I love how many options they have, along with a whole list of GF products available on their website!
I have seen almond butter to be absurdly expensive at grocery stores…over $10 a jar! Which is why I almost always buy my nut butters from TJs. These are my two favorites – creamy almond butter and mixed nut butter. (priced between $4.99-5.99)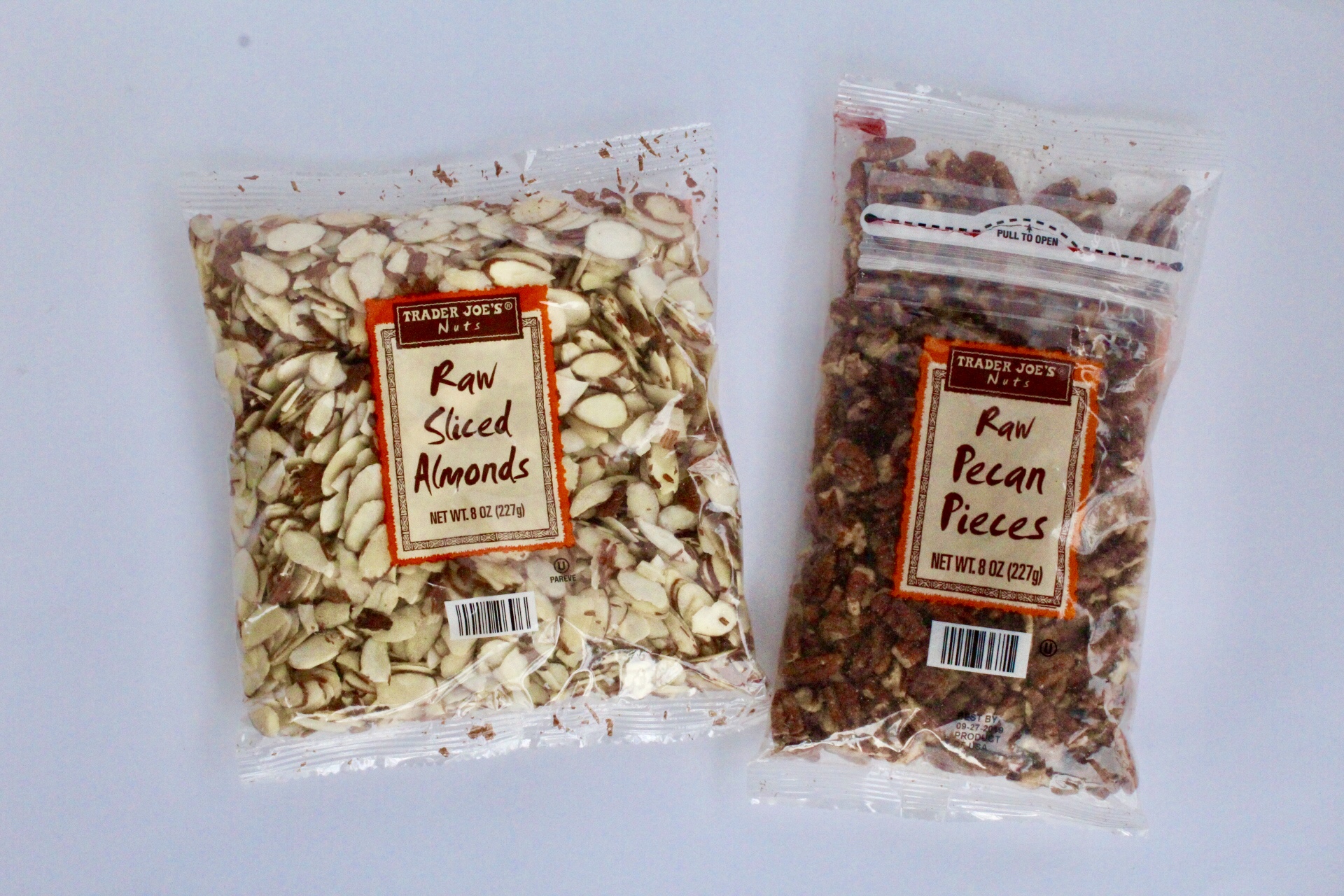 Along with their nut butters, their trail mixes and raw nuts are good buys too. Some of my personal favorites are the raw cashews, sliced almonds, walnuts, and pecans.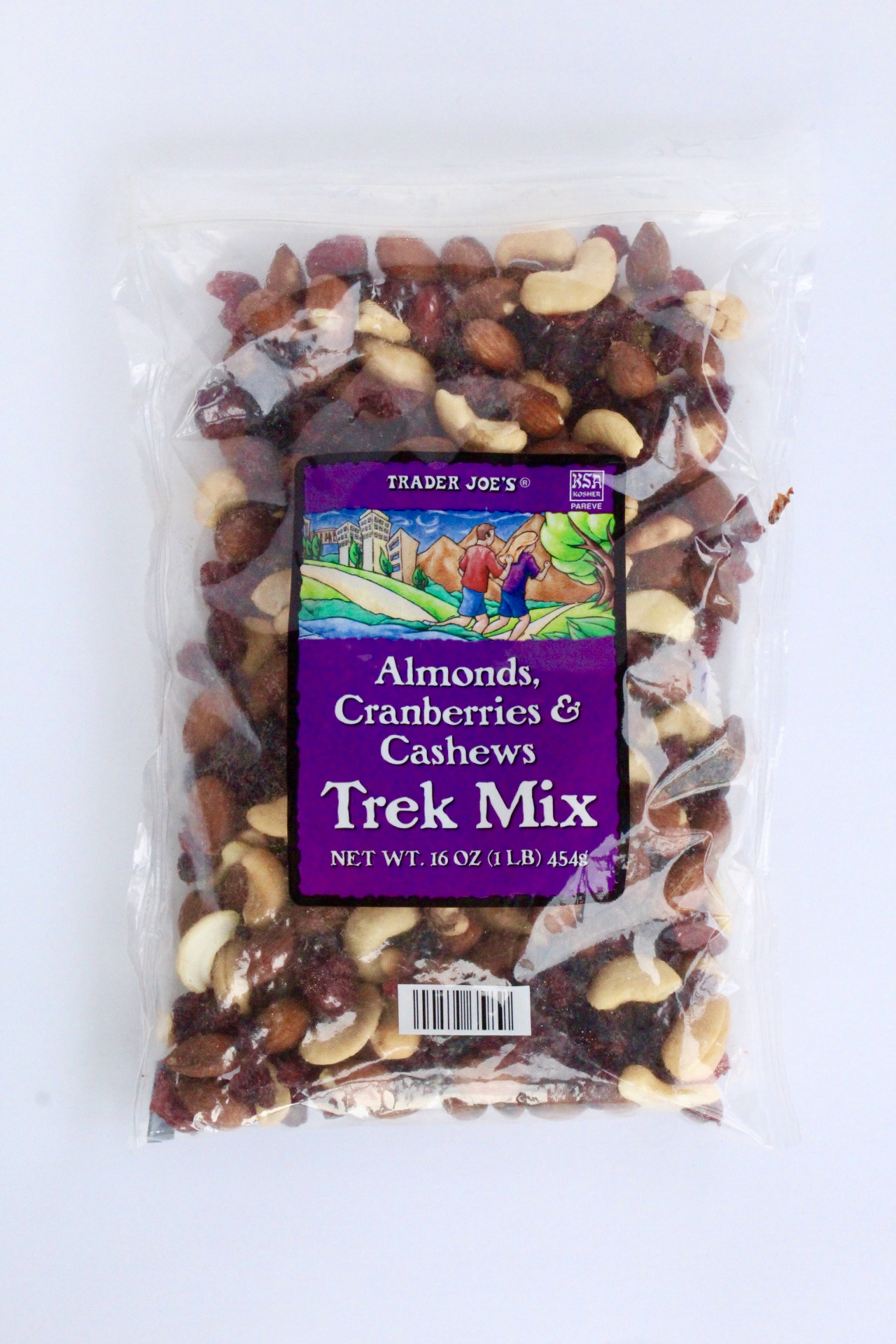 I love the wide variety of trail mixes and dried fruit they have. I like the Omega-3 Trek mix, along with this cashew, cranberry, almond for snacks on the road when I'm traveling! As much as I love their selection of dried mango, apple slices, etc., a lot of them are loaded with added sugar – look for 'just fruit' listed on the label to make sure you're getting the unsweetened versions!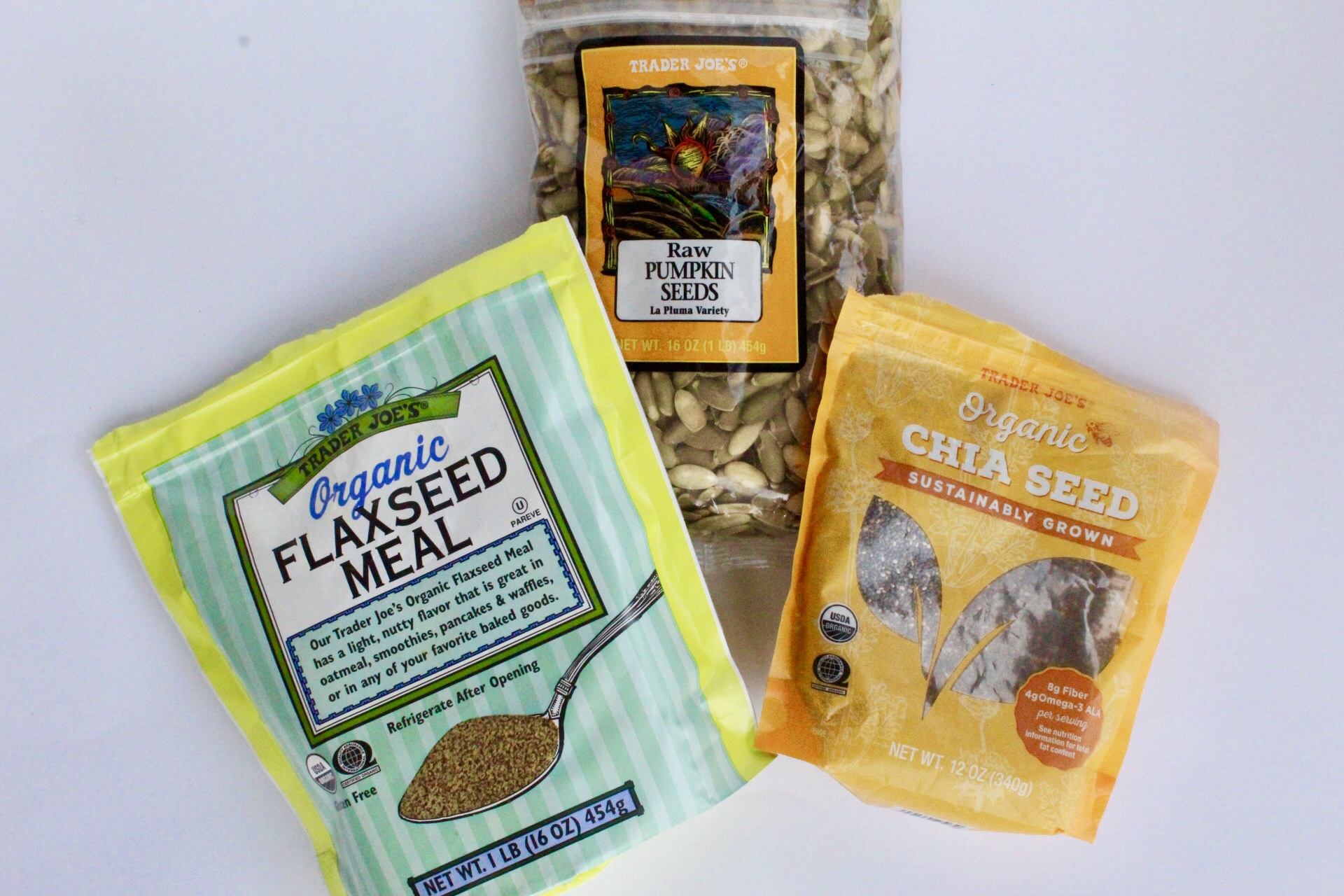 I have seeds every single day, whether in my oatmeal, smoothies, or on a salad. My personal favorites are ground flaxseed (much better texture in smoothies than trying to use the whole flax!) chia seeds (use these often in overnight oats) and pumpkin seeds (sprinkle on top of salads).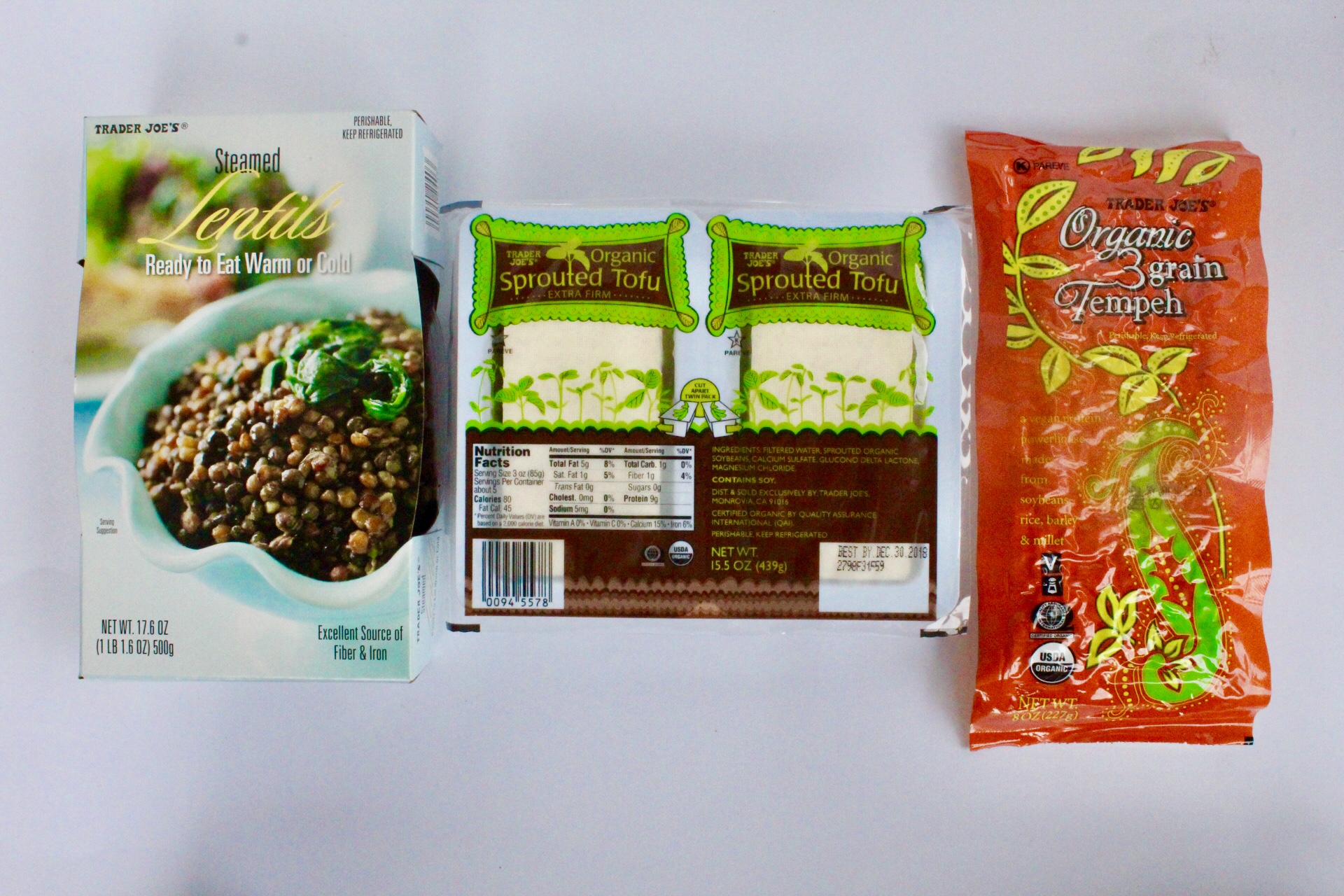 As a vegetarian, I am always buying lentils, tempeh, and sprouted tofu. While I do love their dried green lentils and red lentils, I find that these steamed lentils are perfect for when I'm short on time for dinner, especially since pressing and marinating tofu how I like it can take so long! I love making lentil tacos with the steamed lentils, this crispy baked tofu recipe or tofu nuggets, and one of my favorite ways to eat tempeh is sautéing in my thai peanut sauce!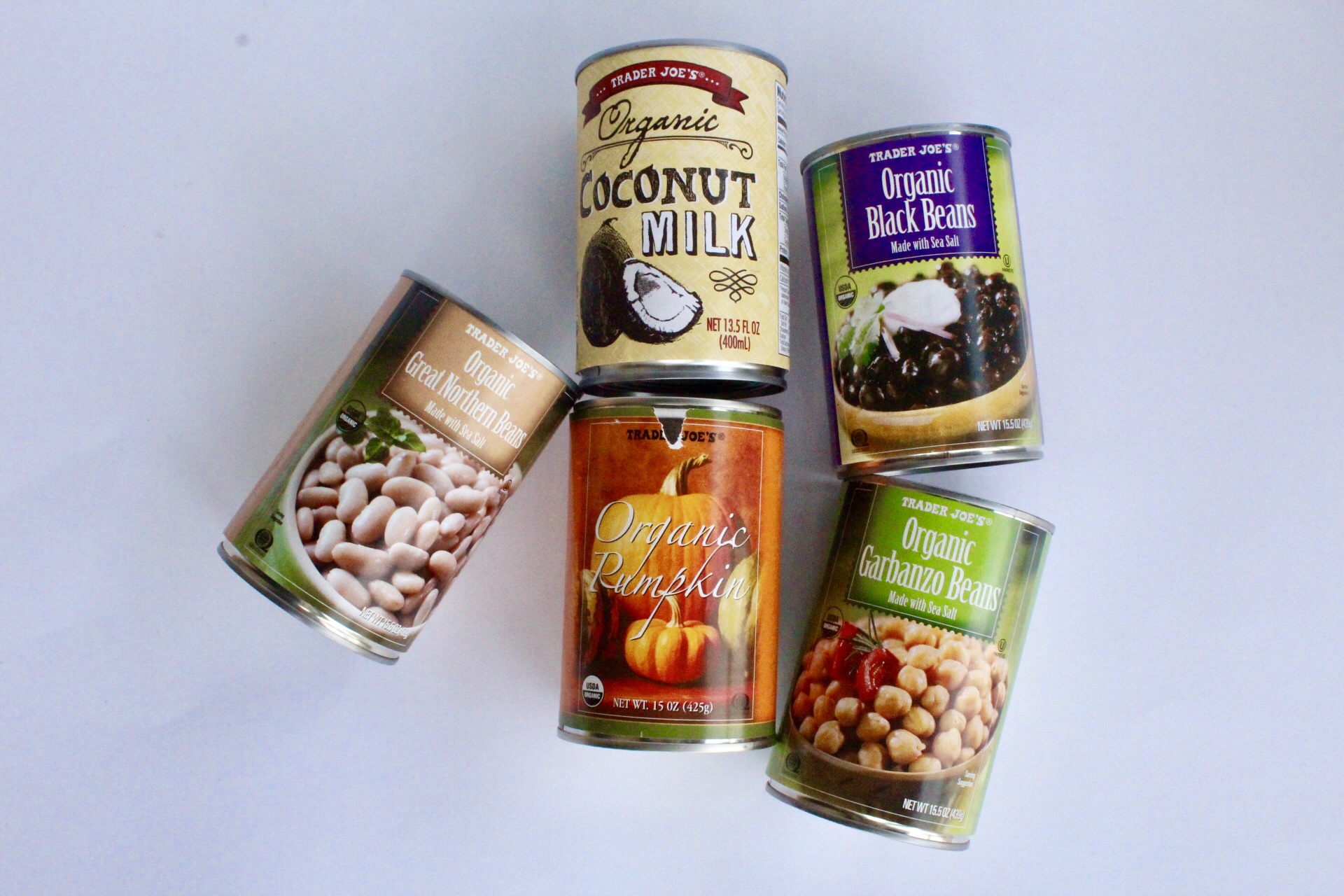 This time of year I find myself making a lot more soups and crockpot recipes – and the canned beans, diced tomatoes, coconut milk, and pureed pumpkin are some of my most frequent buys! I love making this lentil tikka masala (and I always opt for the full fat coconut milk), love making these pumpkin muffins, and of course have chili…lots of chili!
9. Frozen Brown Rice & Quinoa
Love the pre-cooked, frozen boxes of brown rice and quinoa that each come with three individual packets. You can heat these up so quickly either on the stove or in the microwave. Some of my favorite ways to use the brown rice are either for burrito bowls or stir-fries, and I love using the quinoa to make quinoa+black bean burgers!
10. Frozen Fruit & Vegetables
I buy frozen whole fruits and vegetables especially when I know they're not in season. Frozen fruits and veggies have comparable nutrient contents as fresh produce, and in some instances can actually be greater due to the fact they're frozen immediately after harvesting. I most often buy their mixed frozen berries for smoothies and frozen broccoli and asparagus to steam or sauté.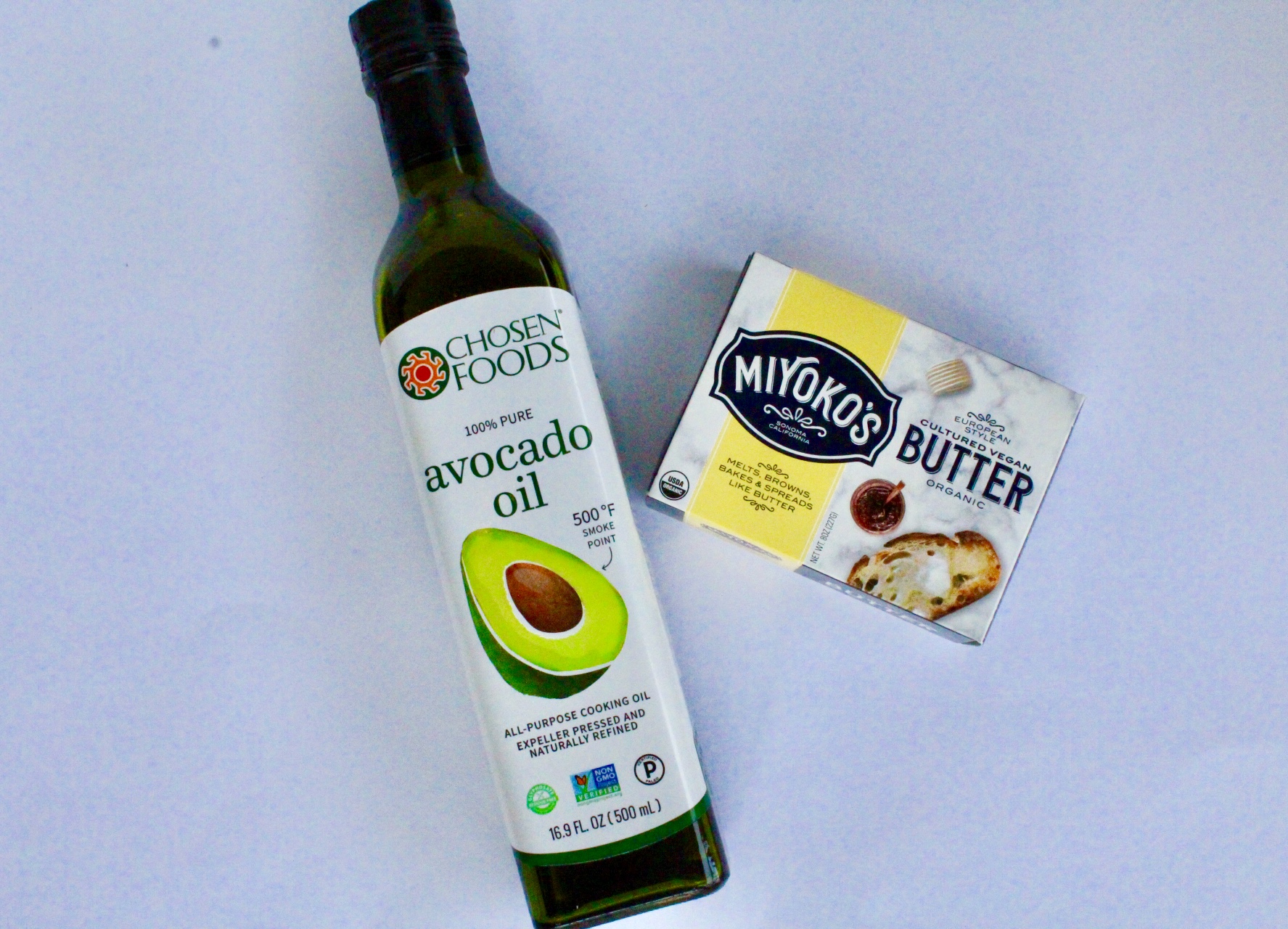 The main fats I use when cooking are avocado oil and olive oil. I really like the Chosen Foods brand avocado oil that TJ's sells. I also really like Miyoko's vegan butter – it's a good dairy-free alternative that's made from coconut oil and cashews, unlike most vegan substitutes which are full of soybean and/or canola oil.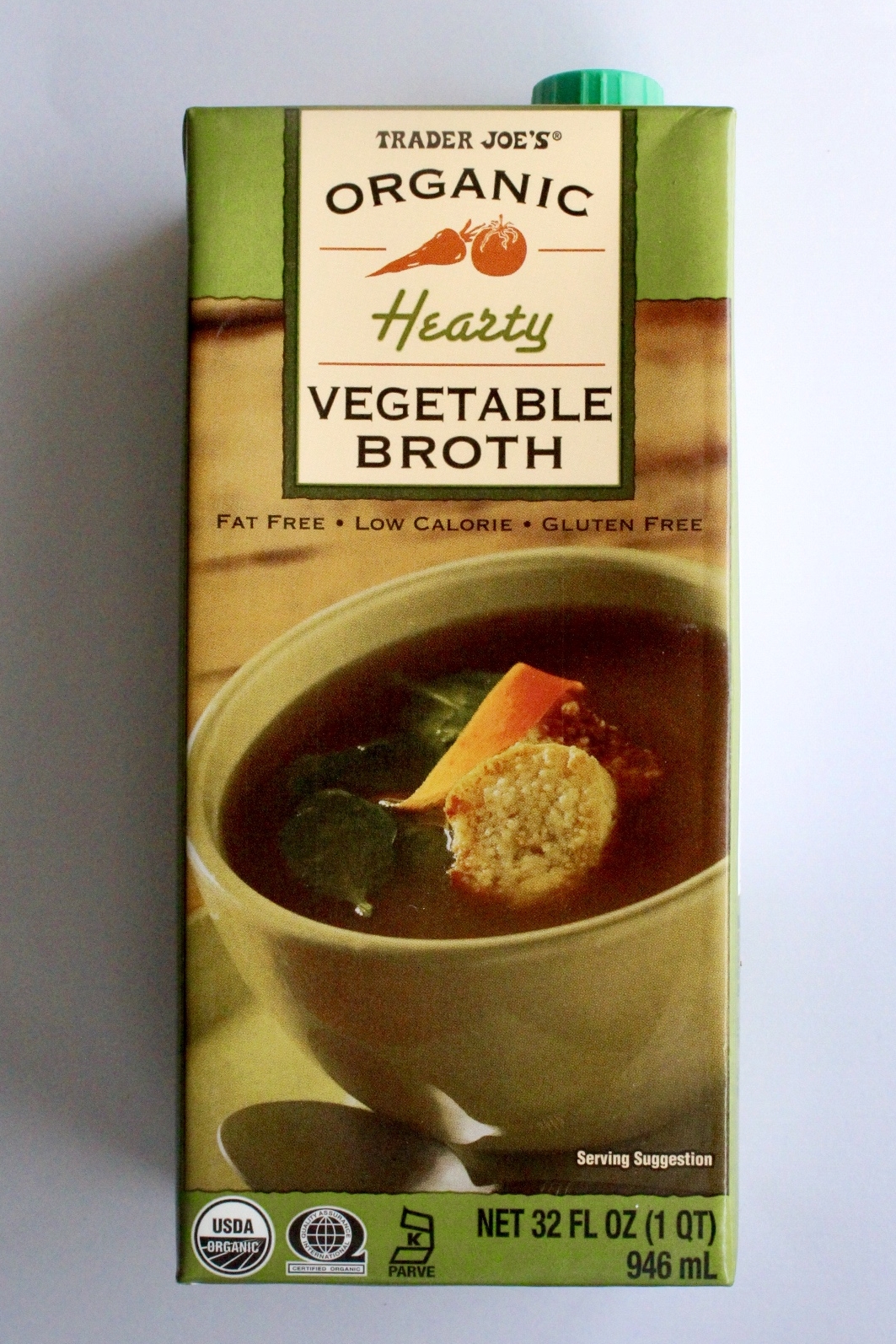 As I mentioned before, soup and crockpot recipes are common for me, and while I do enjoy a homemade veggie broth, it's so nice sometimes when I'm prepping for the week and can skip a step by using this pre-made broth. I personally like the taste of this hearty vegetable broth best, but they do offer a low-sodium version as well!
13. Whole Grain Pasta + Marinara
Their pasta selection has grown so much over the years, and I love to see more gluten-free options available that are made from lentils or whole grains! As I mentioned I'm not gluten-free, but this brown rice & quinoa pasta is delicious! Every now and then I do make my own marinara sauce at home, but they have some great sauces available for when you're looking to save some meal prep time!
A few more favorite sauces…this vegan kale, cashew, and basil pesto is great as a dip, marinade, or tossed with pasta. It's so flavorful and a great time saver when I don't have time to make my own pesto from scratch! I also love their vegan green goddess avocado dressing – it's creamy and delicious on top of grain bowls or salads!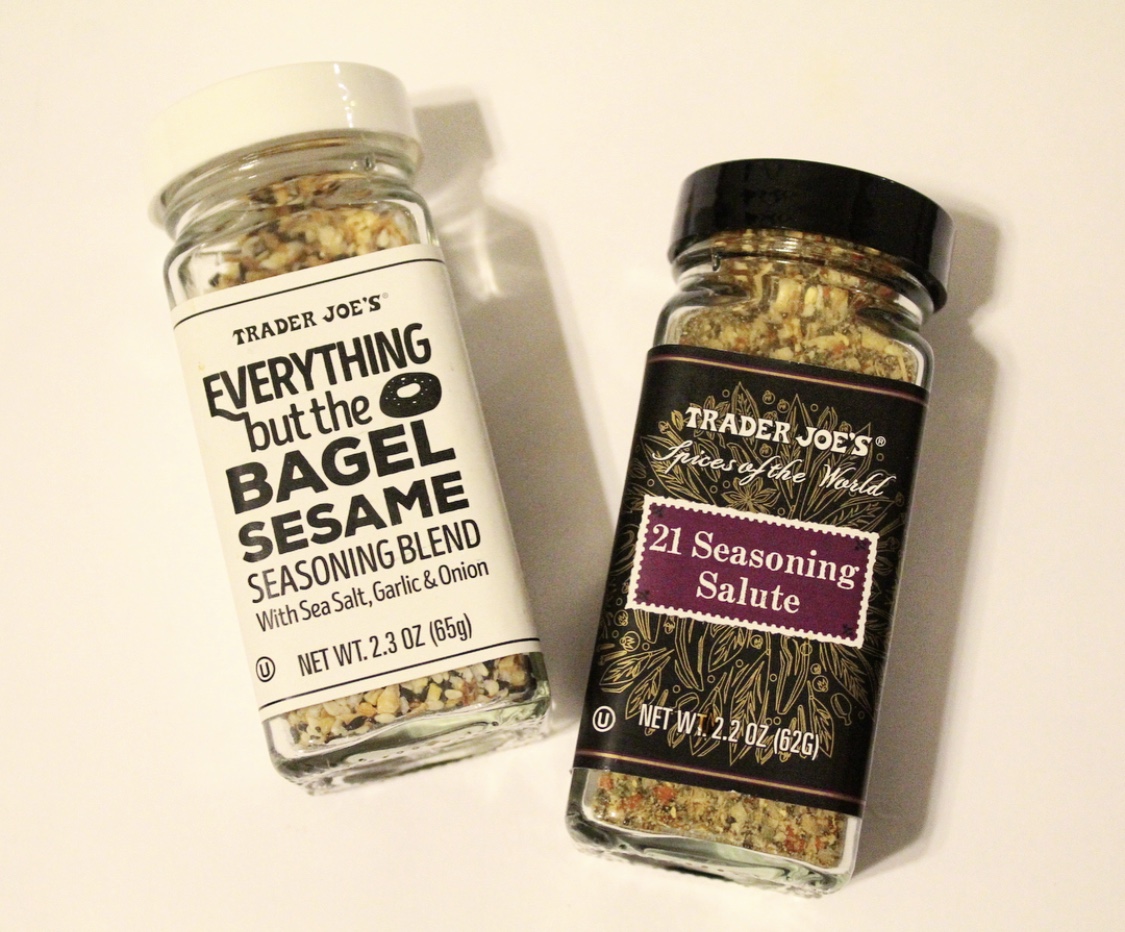 Last but not least, these two seasoning blends! This everything but the bagel seasoning is delicious on top of sautéed leafy greens like collard greens. It's also delicious on eggs and avocado. I love adding 21 seasoning blend to my roasted vegetables or when I'm prepping turkey burgers or baked chicken.